Features
 Below you'll find the floor plan for each of the three floors of the new building. Here are some additional features:
Building is three stories above ground with footprint of 7,763 SF.
Total building area is 23,289 SF.
Building's frame is structural steel with concrete floors (non-combustible material).
Building elevations are stucco finish with 5 feet of brick wainscot.
Building is provided with an elevator (2500 LB).
First Floor – Multi-purpose Hall
First floor contains ± 4000 SF. Multi-purpose hall, kitchen, bookstore and storage.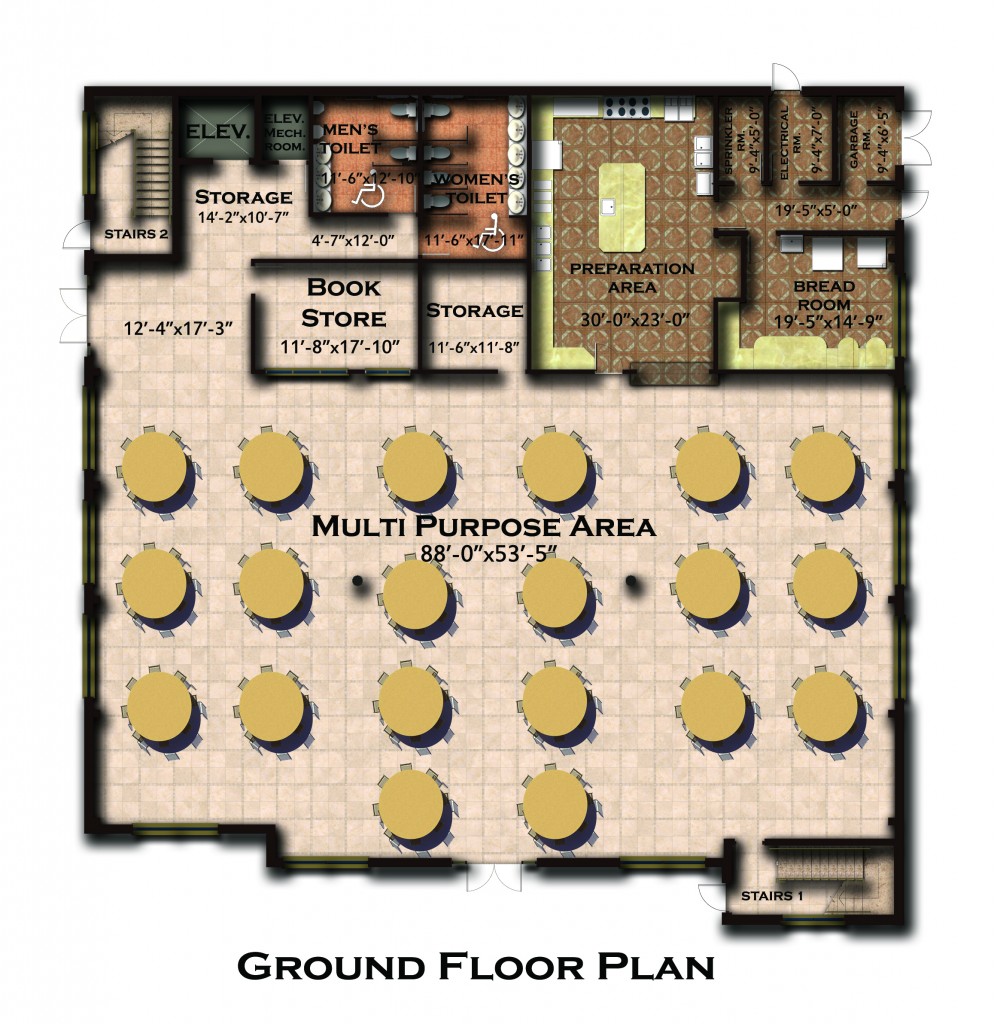 Second Floor – Class Rooms and Conference Halls
Second floor has 16 Sunday School classrooms and conference halls.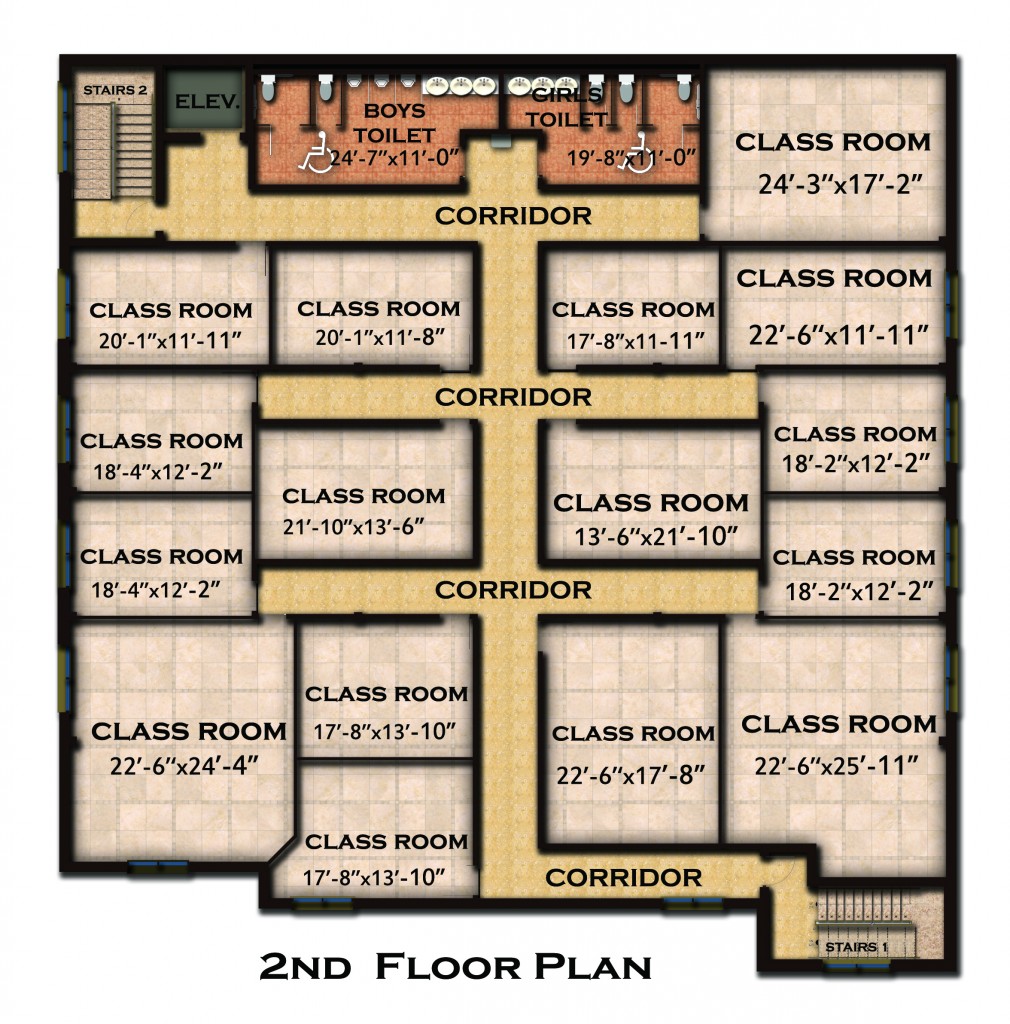 Third Floor – Basketball Court
Third floor is Multi-purpose for church and youth activities.